4TH ANNUAL MCBC MT. TAM DIRT FONDO
YOUR BEST RIDING MEMORIES
ARE SCHEDULED FOR THIS WEEKEND
- The 4th Annual Dirt Fondo Is Here! -

LAST CHANCE TO SIGN UP
It's down to the wire and you need to sign up for the MCBC Dirt Fondo Mt Tam
taking place this Sunday, August 30.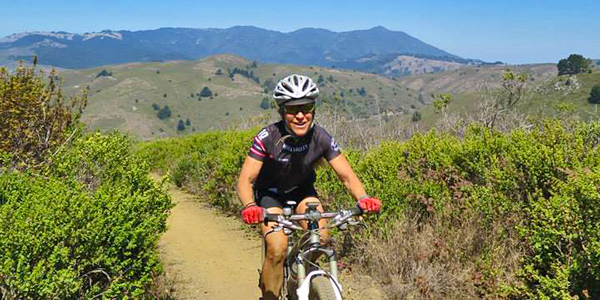 By signing up for the Dirt Fondo you will help to support the work of MCBC in expanding off-road access. The funds from this ride series directly support MCBC's Off-Road Program. They are able to bring research to critical meetings, cultivate relationships with land managers and move large projects forward, closing gaps and creating better trail riding.
We know you've heard of a Dirt Fondo,
but if you need to explain it to your riding partners - send them
here
.

ALL THE DIRTY DETAILS
WHAT: MCBC Classic Dirt Fondo
WHEN: Sunday, August 30
WHERE: Pt. Bonita YMCA
* Note - Registration must be completed to ensure your place in this event! *
4 fully stocked energizer stations
Ride leaders, sweeps, roving mechanics, radio support and SAG
Exclusive MCBC Dirt Fondo Mt Tam t-shirt
BBQ lunch featuring Marin Sun Farms beef and Lagunitas IPA
World-class views and sweet trails
MCBC will handle all the details, support and refreshments - all you have to do is show up, saddle up and roll out to enjoy some of the best trails, views and challenges to be found in our off-road playground. That's the MCBC Dirt Fondo experience.
Don't miss out
!

THE RIDE GUIDE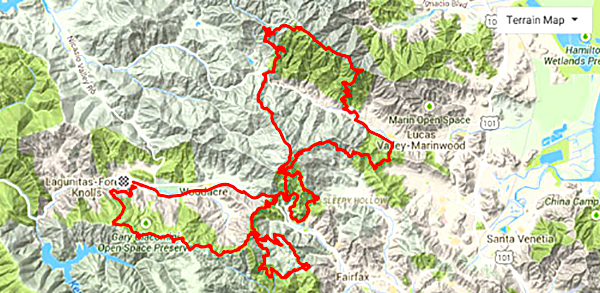 The Classic MCBC Dirt Fondo Route:
Developed from their original 2012 Mt Tam Fondo - This epic route takes riders on a journey across three parks, starting in the Marin Headlands (GGNRA) and traveling north to Mt. Tamalpais (California State Park and MMWD) before returning to the Point Bonita YMCA conference center.
Finish out the summer riding scenic fire roads, including Miwok, Deer Park, Bobcat and Old Rail Road Grade; and some of the best trails in Marin, including Old Springs, Coast View, Dias Ridge and Middle Green Gulch. There is just one route for all riders. But, it is a series of intersecting crossover loops. So you can cover the entire 46-mile challenge or turn back at key locations for shorter ride options.

THE JENSIE GRAN FONDO
Prepping for the Jensie Gran Fondo of Marin? Us too. Join us this Sunday as we participate in this years Dirt Fondo. The Dirt Fondo has half the elevation as the Jensie but be prepared to go home sweaty and dirty from a tough but all-smiles ride.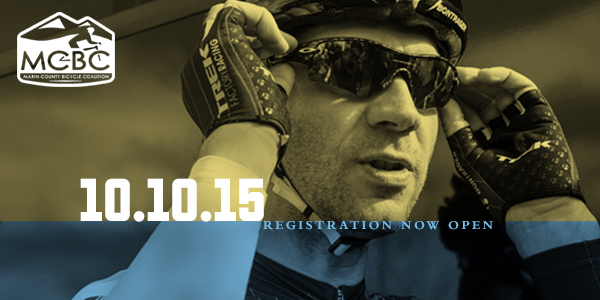 As you all know, MCBC is the most important cycling non-profit here in Marin County. Constantly working towards making cycling better for all of us, these fondo's are a great way to support MCBC all while on the bike!
Sign up today for the Dirt Fondo (8/30/15) & The Jensie Gran Fondo of Marin (October 10th).