by Scott Penzarella on May 28, 2014 Comments (0)
Thursday Night Ride and Kitsbow Ride & BBQ!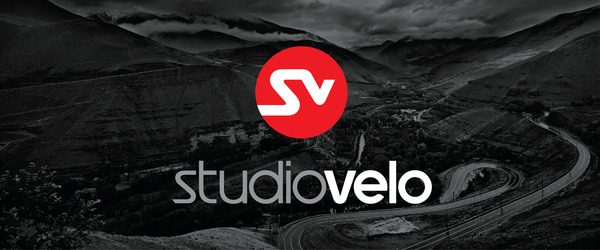 THURSDAY NIGHT ROAD
RIDES & KITSBOW
Ride/BBQ!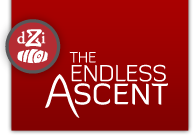 - Studio Velo, riding for good -

Over the years, Studio Velo, has had the pleasure of partnering with great brands and fantastic people alike growing our community near and far.
-
This week we are celebrating two types of proud partnerships. One with our bike-wear obsessive clothing partners, Kitsbow. The other with local legend, Bill Keller, and the dZi Foundation.
-
Continuing our growth of the Studio Velo community we are happy to announce the return of the standing Thursday Night Ride. In an effort to support the Studio Velo / dZi Foundation team and some individual rider goals (climbing goals) for this season, we'd like to host a weekly, social ride up Mt. Tam.
 

THE SV/dZi 'ENDLESS ASCENT' THURSDAY NIGHT RIDE





 The SV/ dZi  'Endless Ascent' rides have begun:  So what are you riding goals this year? Come share them with us!

Details:
Thursday Night: 6 pm roll out from Studio Velo
Frequency: Weekly (Thursday Nights)
Duration: 2 hours +/-
Pace: Social  2-3 Chili Pepper.

Finish:  We will finish back at SV. We will likely host some beers and perhaps pizza some weeks based on turn out & interest (does anyone not like beer?)

Note: There will be many rider levels and it is an out and back ride so riders can ride at their own pace. The goal is to get nearly 3k feet of climbing each Thursday night.    The purpose is to get out and enjoy this incredible weather, escape the fog when it comes and support Bill Keller, Chair of the dZi Foundation and Director Sportif for the SV / dZi Team. Bill is seeking to ride over 1 million feet this year.

Come ride with us!

You can learn more about the foundation, team, their goal and why they do what they do by visiting us online at the dZi Foundation & The Endless Ascent.

This will be the third year in a row that Studio Velo has participated in the race. To learn more and read a first-hand account of the experience check out our blog from last year's race here.

STUDIO VELO PRESENTS: THE KITSBOW TEST RIDE EVENT





May 31st: Gathering of Obsessives in Mill Valley, CA
—
Mark your calendars for Saturday, May 31st: Kitsbow will be visiting Studio Velo in Mill Valley for a morning on Mt. Tam. Join us for a fun no-drop trail ride, try Kitbow's award-winning signature shorts, and get an exclusive sneak peek at new gear.  
 
THE PLAN:
Try on and demo Kitsbow products before sampling a few of the finest trails on Mt. Tamalpais.

Post-ride refreshments and BBQ will be provided by Kitsbow and Studio Velo at the shop. Riders and their families are welcome at the BBQ - must RSVP beforehand.

Meet at Studio Velo at 7:30 am for coffee and to get sized in a pair of Kitsbow demo shorts — SV Manager Chris Reed will lead the ride, rolling from the shop at 8:00 am sharp.

THE CREW: 
Kitsbow, you, and a few of our good friends in Marin County.

YOU'LL NEED: 
Rain or shine, simply bring your bike and an appetite for a great morning in the dirt.

Details:
Date: Saturday, May 31st
Location: Studio Velo
Meet Time: 7:30 am for coffee & short sizing
Ride Time: 8:00 am roll out from SV
Pace
: Social no-drop ride
Post-Ride BBQ
: 11:00 am - Must
RSVP
!
 Feel free to invite a friend —
click here to RSVP
or with questions about the ride or Kitsbow gear.
Check out what Studio Velo has to offer from Kitsbow
here
.


Get social with us
---
Studio Velo Cycling
31 Miller Ave
Mill Valley, California 94941
US


Read the VerticalResponse marketing policy.